Welcome to our first coach's show for RBSHS basketball season. Head Coach for the Lady Bulldogs Basketball Terra Allen and Head Coach for the Boys Basketball Andrew Mullinix. Watch show at this link:
https://bit.ly/3u4IfEi
We would love to shout out to our sponsors Primary Healthcare Group for lady bulldogs and Choice One Insurance Services for boy bulldogs! Come out and help cheer on our bulldogs at the games. All game schedules are posted at the end of our interviews.

RBSHS Service Learning Trunk or Treat Fundraiser All proceeds go to Feeding Families for Thanksgiving. Please come out and support Service Learning at the Trunk or Treat in RBS on Halloween night. We will be in the large, red concession trailer! Look for our signs! Menu: Bowl of homemade chili or soup and sandwich (pimento cheese or peanut butter) $5 Nachos and Cheese $3 Chili Cheese Nachos- $4 Drinks-bottle $2 Canned drinks-$1 Goodies-$1 Please support RBS Service Learning for Feeding Families for Thanksgiving! Want to take some home for supper…bring your bowl with a lid and we will fill for you!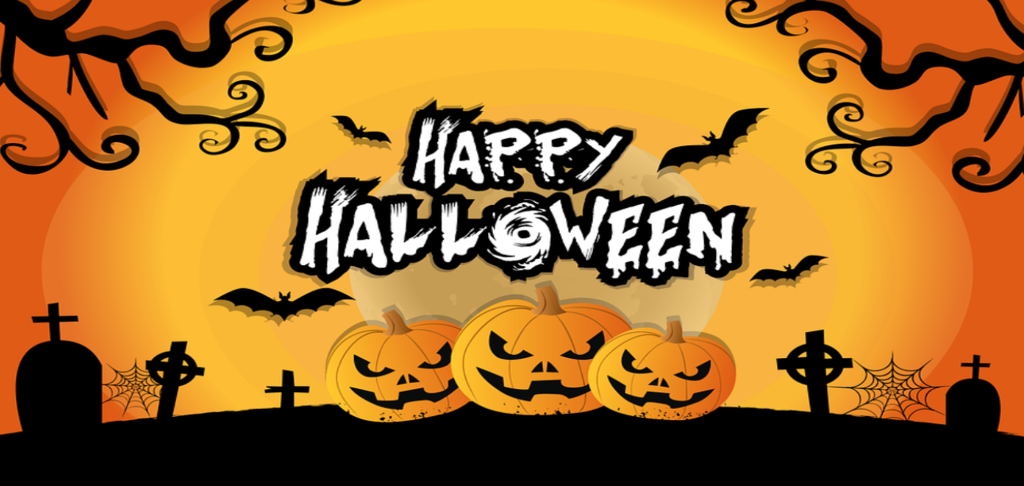 Service Project Feeding Families for Thanksgiving! Host by our wonderful service learning students. We ask that you please watch their personally made video to ask for donations for their service project. Video on this link:
https://youtu.be/KlQudjHpkT4
Please share with everyone you know and as many businesses as you can to this post. We ask that all donations are turned in or arrangements for pick up donations by November 7th. Want to make a donation please fill out our donation form via the link
https://forms.gle/jvLRA6JSxjYDX5z3A
or contact Lori Powell-RBSHS Service Learning Coordinator via email at:
lpowell@maconcountyschools.org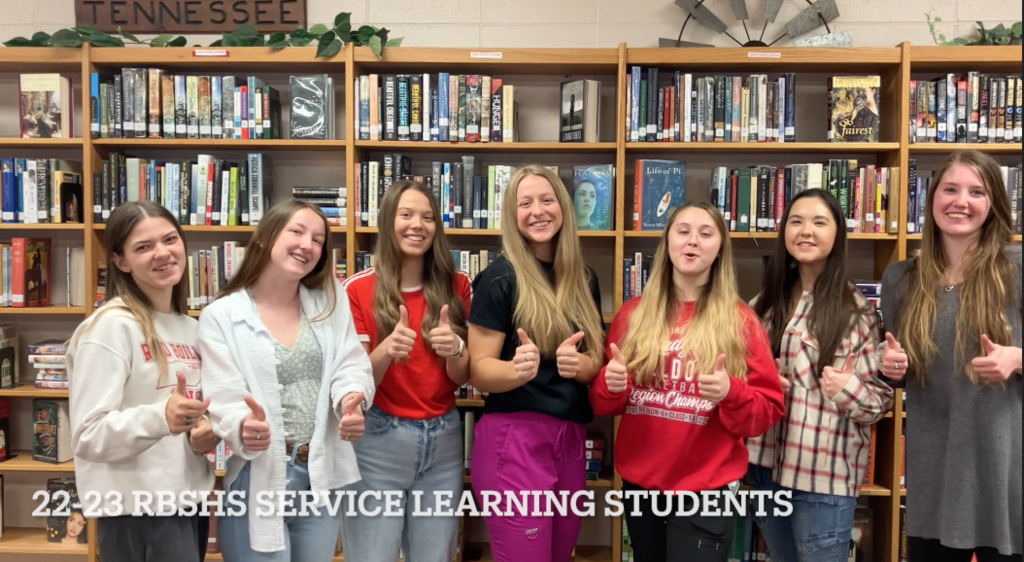 Career & College App for the Career & College Expo Tomorrow For All High School Students in Macon County Schools. There will be over 90 businesses, schools and military representatives coming and twice that many career represented. Build your favorites list and check booth location in the app so you can make the most of your time there tomorrow.
https://career-y9gl.glideapp.io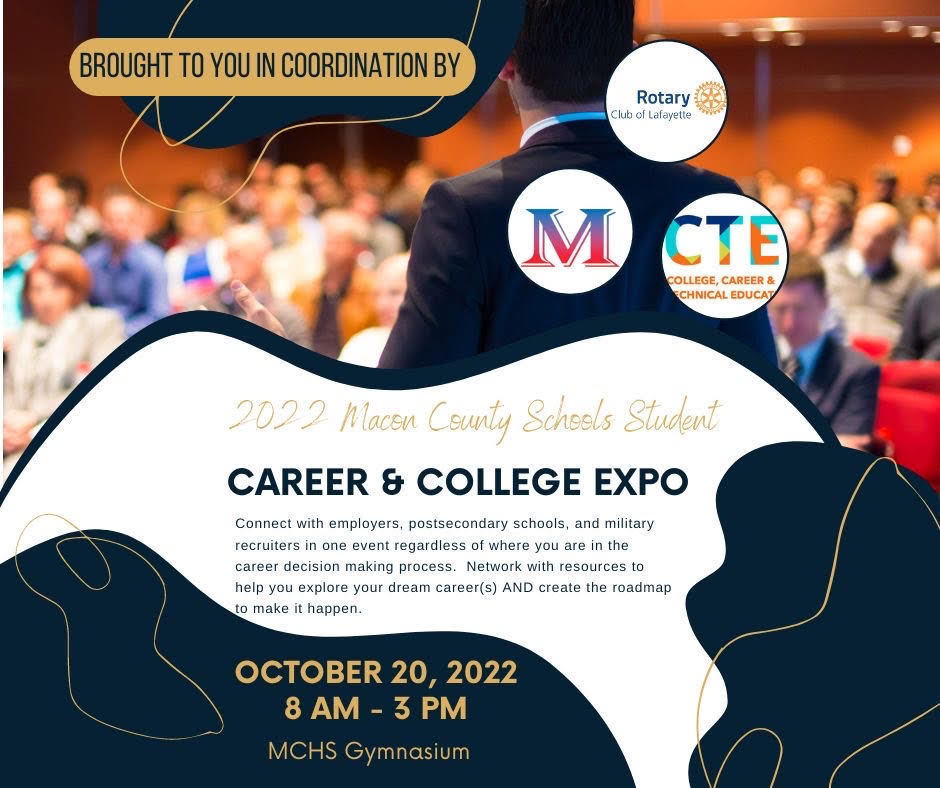 RBSHS Service Learning students are doing thanksgiving meals for families in need. If you know know a family in need of a thanksgiving meal please reach out to Lori Powell in one of these ways: Online Digital Google Form Application Link:
https://forms.gle/fXXjtD4X4ZvPbc6U8
Printable Application listed below: All printed application needs to be turned into Red Boiling Springs School by November 7th at 3:00PM. PDF Print off of Service Learning Thanksgiving Application:
https://bit.ly/3eGlbHG
Microsoft Word Downloadable Service Learning Thanksgiving Application:
https://bit.ly/3CGlnyI
If you need are unable to print an application they can be picked up during normal school hours at Red Boiling Springs School. For any more information or questions, please contact us at either (615) 699-3125 or
lpowell@maconcountyschools.org
.

Apply to UT for FREE this week only! We want students at Red Boiling Springs HS to apply for admission at the University of Tennessee, Knoxville and be a Tennessee Volunteer! Between September 19–23, they can apply to the University of Tennessee, Knoxville FOR FREE! Help us spread the word to your students and others from Macon county to take advantage of this offer and apply to UT for free. We've linked to more application information and key deadlines, and provided an outline of our application process below. Pass this along to your students!
https://bit.ly/3xBoExt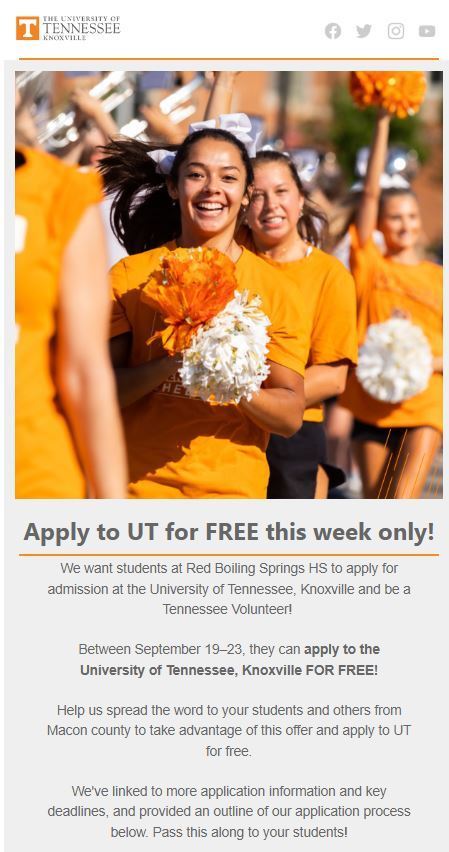 SCHOLARSHIPS FOR STUDENTS PURSUING BUSINESS AND STEM DEGREES APPLICATIONS ACCEPTED SEPT. 15 – DEC. 15, 2022. For more information and to apply, visit scarlettfoundation.org.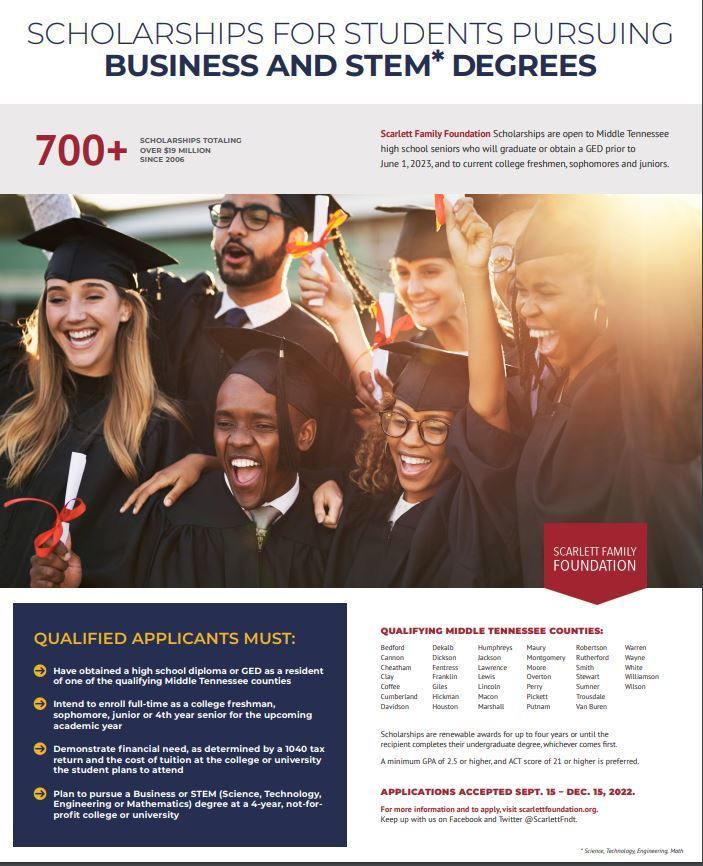 RBSHS Homecoming Activities -Friday, September 16th, 2022 5:15 P.M – Homecoming Ceremony Begins and Concludes with the Crowning of the 2022 Homecoming Queen Senior Attendant- Aleasia Stafford Junior Attendant- Heaven Huffines Sophomore Attendant- DeAwndria Polk Freshman Attendant- Madison Hatzke Football Sweetheart - Kelsee Chapman Homecoming Queen - Claire Fleming 7:00 p.m.- Kickoff Red Boiling Springs Bulldogs vs. North Green Huskies Any questions in regards to RBSHS Homecoming please see the link below or contact Red Boiling School at 615-699-3125 during normal school hours.
https://core-docs.s3.amazonaws.com/documents/asset/uploaded_file/1070/RBSS/2421793/2022_RBS_Homecoming_Information.pdf

Every year, the Better Business Bureau Integrity Foundation proudly recognizes high school seniors from the Middle TN and Southern KY area who personify sound ethical behavior and decision making in their leadership roles at school and in their community. Recipients are selected by a panel of judges to receive a $1,000 scholarship paid to the accredited college, university, or trade school of their choice. Since the program's inception in 2005, BBB's Integrity Foundation has awarded a total of over $100,000 in scholarships to high school students in Middle Tennessee and Southern Kentucky. The 2022 Students of Integrity Scholarship program is now accepting applications. All seniors that attend a high school located within our service area are invited to apply! Deadline to apply is October 23 by 11:59 pm CST.
https://core-docs.s3.amazonaws.com/documents/asset/uploaded_file/1070/RBSS/2421240/SOI_Flyer_-_Final.pdf

Red Boiling Springs High School Homecoming Activities Week of September 12-16, 2022. Please see attached link.
https://bit.ly/3RtyLfo
Red Boiling Springs Bulldogs vs. North Greene High School September 16th for RBSHS Football Homecoming.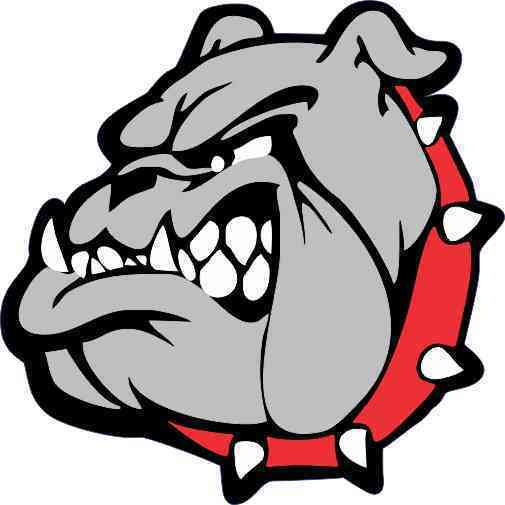 Red Boiling Springs High School juniors and seniors attended Upper Cumberland College Fair at TTU 8/31/2022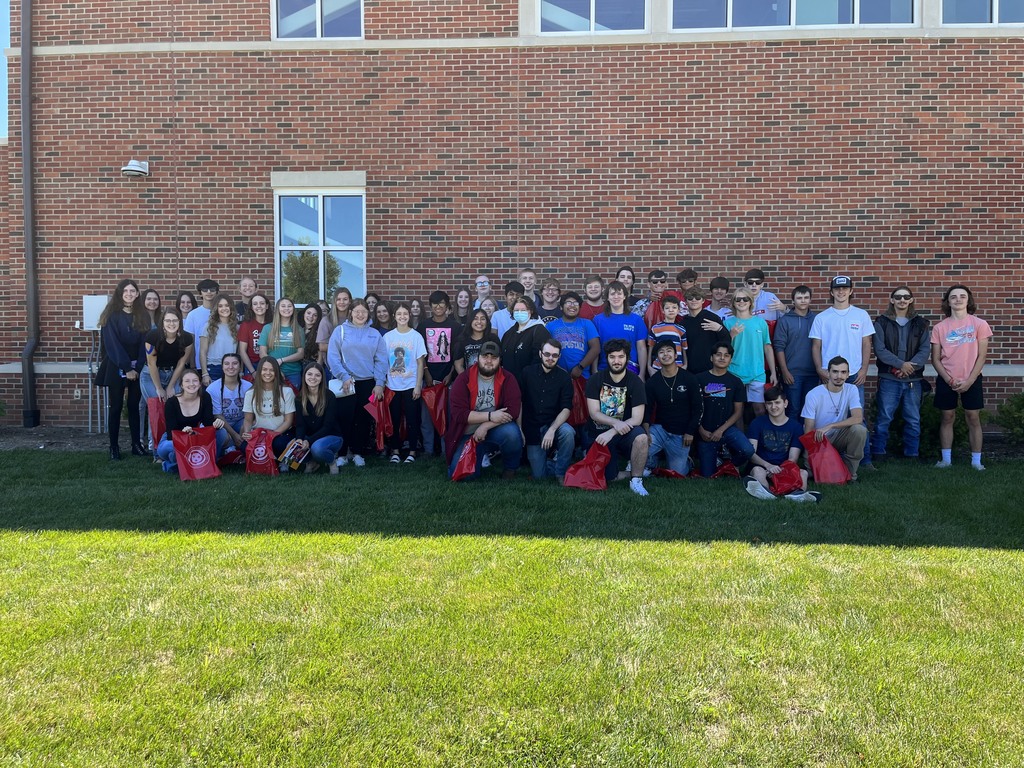 List of colleges offering Free Applications during the month of September. Parents and students please make sure to look over this list.
https://bit.ly/3TmXROJ

Upcoming Job Fair for Students September 14,2022 3:00-6:00PM at Welcome Center in Lafayette.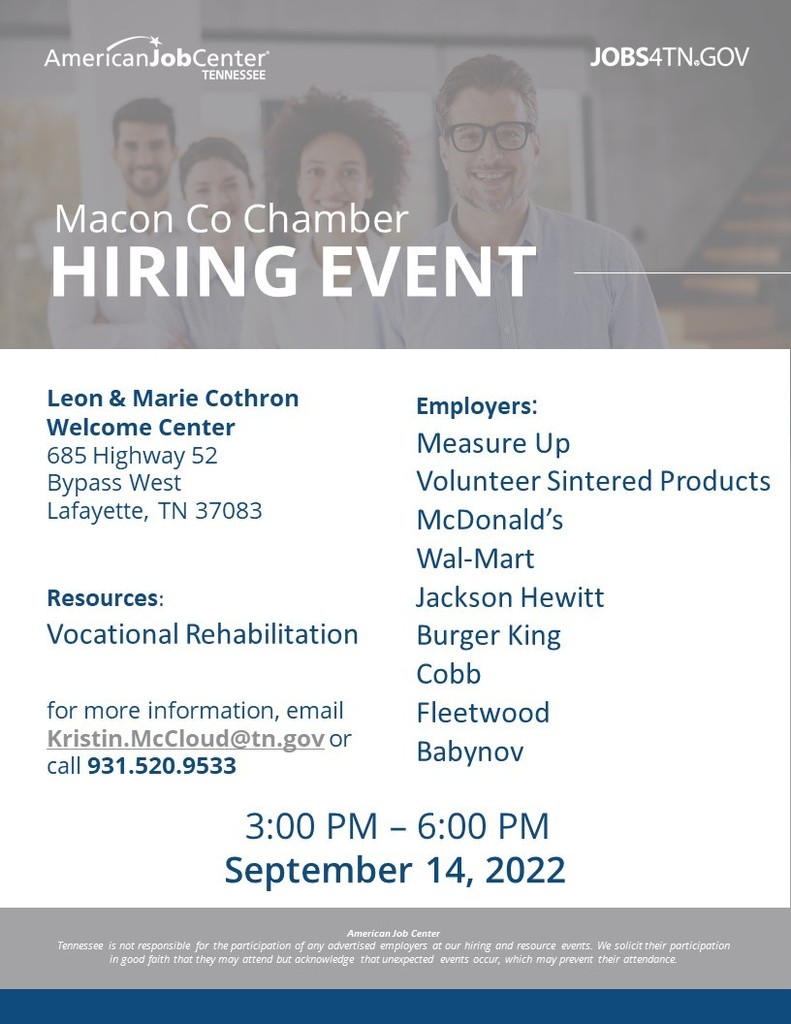 RBSHS Service Learning Mum Sale 3 gallon 24-26 inches in diameter Singular colors: yellow, orange, red, purple, white $20 Multi-Color- purple/yellow or orange/white $22 1 gallon 8-12 inches in diameter $10 Singular colors: yellow, orange, purple, red, white Orders and money are due Friday, September 9th. Email Lori Powell to order or see a RBSHS service learning student. *Mums will be delivered Thursday, September 22nd. * Pick up at RBSHS Proceeds benefit Thanksgiving for Families Program at RBSHS. Email:
lpowell@maconcountyschools.org
Order Form Link:
https://bit.ly/3CA9M66

An apprenticeship is an alternative to attending traditional postsecondary school that offers students a job that has a learning component and salary increases tied to achievement milestones. We currently have no registered apprenticeships in Macon County yet we have students interested in pursuing apprenticeships. The good news is Volunteer Sintered is the first employer in our county who has expressed interest in possibly offering an apprenticeship and if they are successful, we hope that will encourage other employers to do the same. Volunteer Sintered is looking for male or female, 17 (or mature 16) year old students about potential part-time employment opportunities that could potentially lead to an apprenticeship and full-time employment. They are looking for 4 students to work a 3-7p shift and, if possible, do WBL 4th block as well. They just need students who can measure and they will train them on everything else they need to know. They also are looking for someone to work a few hours after school to do office work. More than anything Volunteer Sintered wants teacher referred students with strong work ethic who will be dependable long term employees. It is hard work and a dirty job working with powdered metals but has so much potential. If this arrangement goes well with Volunteer Sintered, we hope it will convince other employers to consider partnering and offering apprenticeships to our students. So student will need to speak to teachers for referrals.

RBSHS CTE COOKOUT RECRUITMENT PARTY! FFA (Future Farmers of America), FCCLA (Family, Career, and Community Leaders of America), and FBLA (Future Business Leaders of America) are our CTE (Career and Technical Education) extracurriculars offered to our high school students. They are welcoming any RBSHS students to come to their recruitment cookout Monday, August 29th at 5 PM located at the RBSHS student parking lot/football practice field for games, food, and information on all the programs and how to join.  Sponsors for the program are: Stephanie Inyart - FCCLA Robbie Huffines -  FBLA Cristina Anderson and Leah Piper - FFA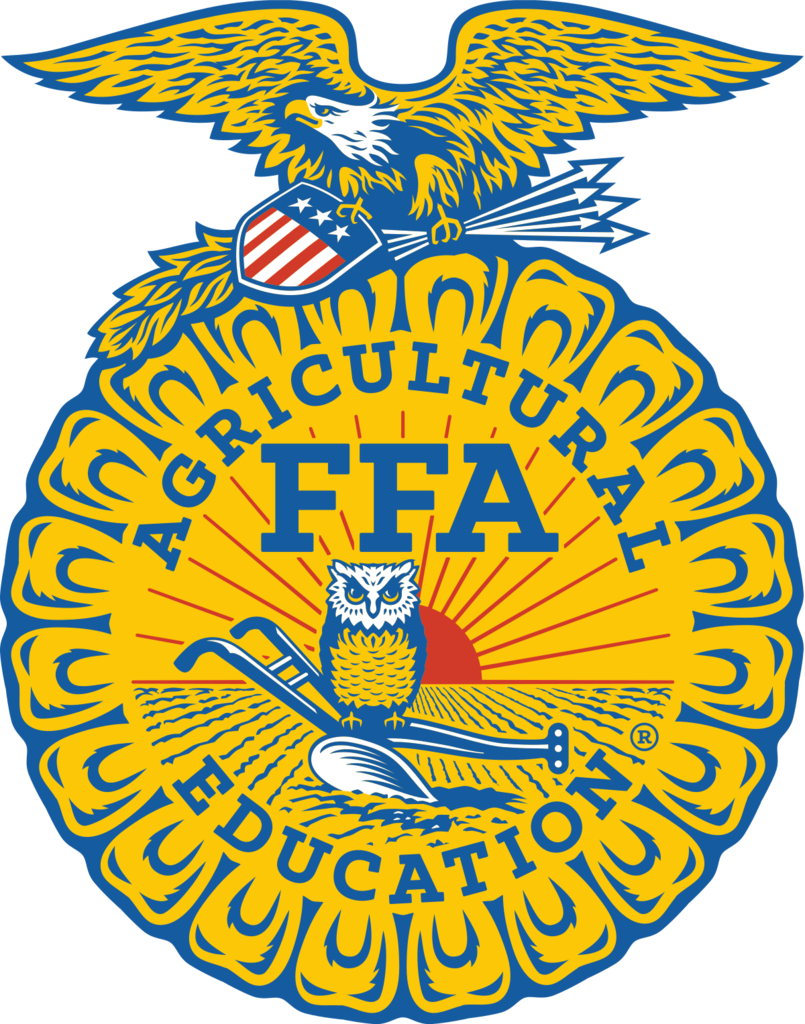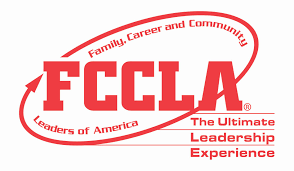 The Heisman® High School Scholarship supports education, recognizes achievement, and celebrates male and female community-minded high school student-athletes around the country. Seniors, if you strive for excellence in the classroom, on the playing field, and in your community, now's the time to get the recognition you deserve. Apply today for your chance to earn up to a $10,000 scholarship. BEAT THE OCTOBER 18, 2022 DEADLINE WIN THE HEISMAN HIGH SCHOOL SCHOLARSHIP SCHOLARSHIPS RANGING FROM $1,000 UP TO $10,000 APPLY TODAY  HeismanScholarship.com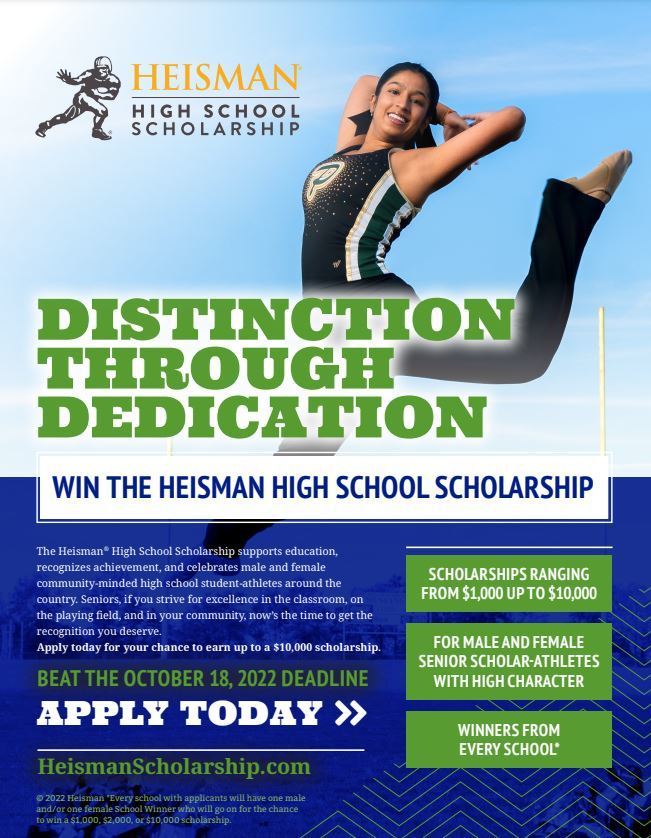 RBS Jr. High football game schedule for Thursday 8/18 is being moved to Tuesday 8/16, due to scheduling conflict with RBS high school game.


Picture day is coming up for grades 6-11th on Thursday, September 1st.